What Is Digital Marketing?
Digital marketing is the type of marketing that uses digital channels to promote or market products and services. Search engine optimization (SEO), online marketing, and content marketing are all forms of digital marketing. A digital marketing campaign may use one or more of these digital channels to reach potential customers.
Traditional marketing techniques, such as print ads, billboards, TV commercials, and radio ads, are no longer as effective as they once were. This is because potential customers are now spending more time online than watching TV or listening to the radio. Digital marketing allows businesses to target a specific audience more precisely than traditional marketing techniques.
Why use digital marketing services?
Digital marketing services can be extremely beneficial for businesses of all sizes. Marketing is essential for promoting products and services, and digital marketing provides a variety of powerful methods for doing so. Online marketing can reach a large audience quickly and easily, and it can be very cost-effective. Traditional marketing methods can be quite expensive, and they often don't reach as many people as digital marketing solutions. Additionally, digital marketing methods such as SEO (search engine optimization) can be extremely effective in driving traffic to websites and improving online visibility.
What are the marketing challenges you must be aware of?
Some of the marketing challenges you must be aware of include:
1. Increasing competition
As more and more businesses enter the market, competition will increase. This means that you'll need to work harder to differentiate your business and stand out from the crowd.
2. Changing customer needs and expectations
Customers' needs and expectations are constantly changing. You need to stay ahead of the curve and anticipate their next want or need.
3. The ever-changing technology landscape
The technology landscape is constantly changing. You need to ensure that your marketing campaigns are using the latest and greatest technologies, or you risk being left behind.
Which digital marketing channels are effective in Kenya?
There are many digital marketing channels that are effective in Kenya. Some of the most popular ones include Google search, social media, email, and SMS. These channels allow businesses to reach a large number of people quickly and easily. They also provide a way to build relationships with customers and create a loyal following.
Digital marketing channels like Facebook or email can create avenues for you to communicate with your target audience. The more you build your channel, the stronger your marketing messages become, and leveraging these strong channels into creating revenue streams becomes possible over time.
Which Online Marketing Services Are Right for My Business?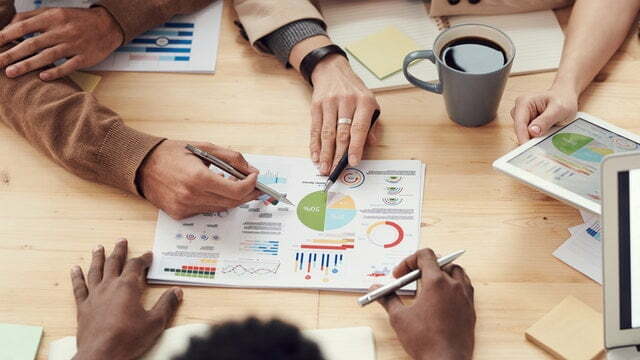 There are a lot of online marketing services out there, and it can be tough to decide which ones are right for your business. Do you need help with your SEO? Social media? Or something else entirely?
Here are a few things to keep in mind when choosing online marketing services:
What are your marketing goals? What do you want to achieve?
What is your budget? How much can you spend on marketing in a month or a year?
What resources do you have available internally? Are you able to handle some of the work yourself, or do you need someone to do it all for you?
Once you have a good understanding of what you need, it will be easier to narrow down the list of potential service providers. From there, you can start looking at their portfolios and reading reviews to get a better idea of who might be a good fit for your business.
How to find a Digital Marketing Agency in Kenya?
There are many ways to find digital marketing agencies in Kenya. One way is to search online for agencies that offer digital marketing services.
Another way is to ask for recommendations from friends or colleagues who have used an agency in the past. Once you have a few potential agencies in mind, you can then contact them and request a proposal.
Be sure to ask about their experience with businesses in Kenya, as well as their rates and services.
You can start by searching for the best digital marketing agencies in Nairobi because these agencies have more experience working with all types of businesses.
How do Digital Marketing Services Drive Business Growth?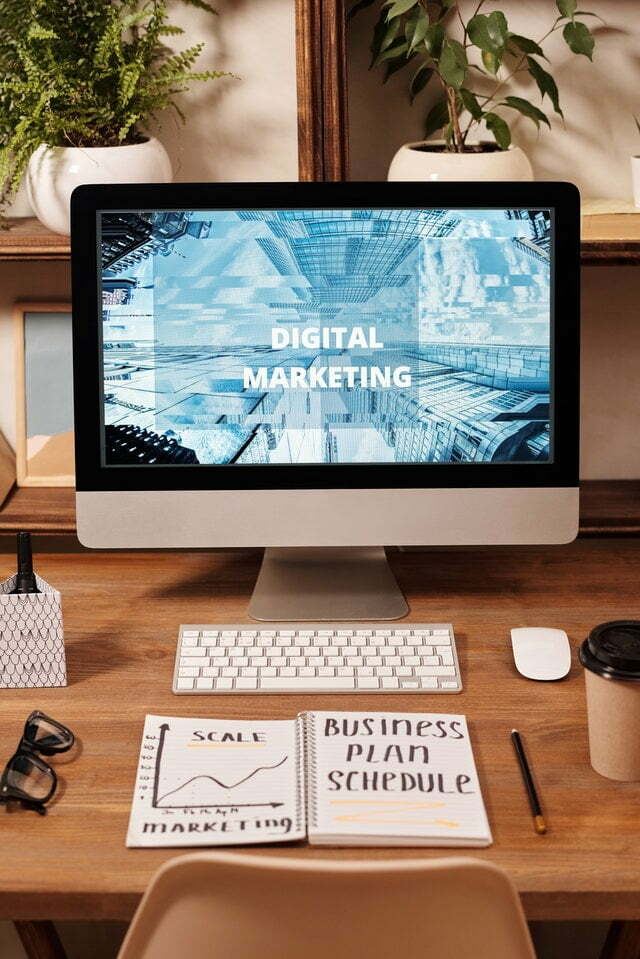 Digital marketing services help businesses to create and maintain a strong digital presence. This includes creating a website, optimizing it for search engines, and driving traffic to it through online marketing efforts. By doing this, businesses can reach a larger audience and generate more leads and sales. In addition, digital marketing services can help businesses to track their progress and measure their ROI.
What is Search Engine Marketing (SEM)?
Search engine marketing (SEM) is a form of digital marketing that uses search engines to market a business' products and services. SEM involves paid and unpaid advertising and companies use a variety of strategies to rank higher in search engine results pages (SERPs), including optimizing their website content, building links, and using targeted keywords.
What is Pay-Per-Click (PPC) marketing?
PPC marketing is an online advertising model in which businesses can display ads on search engine results pages (SERPs) and pay a fee each time their ad is clicked. It is a form of paid digital marketing where advertisers only pay when their ad is clicked by an internet user. This type of marketing can be extremely effective if done correctly, as it allows businesses to target specific keywords and demographics with laser precision. When done correctly, PPC can be an extremely effective way to drive traffic and generate leads for your business.
What is the importance of optimization in digital marketing?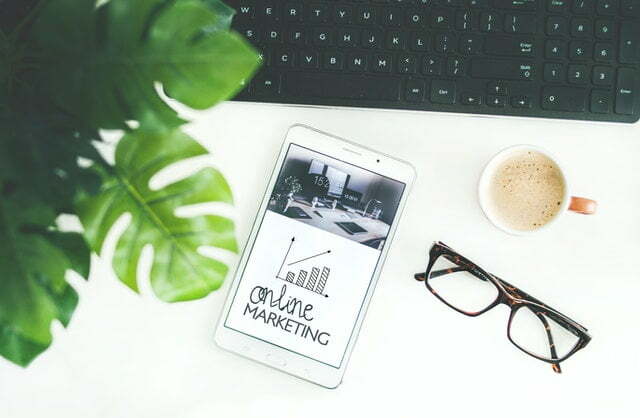 Digital marketing is all about connecting with your customers digitally. In order to create this connection, you need to refine your digital marketing efforts. Optimization ensures that you are using the right mix of strategies, tactics, and channels to reach your target audience. It also helps you track and measure your results so that you can constantly improve your digital marketing efforts. Without optimization, your digital marketing will be less effective and you will miss out on opportunities to connect with your customers. Optimization is essential to achieve the best ROI on your digital marketing spend. If you are not optimizing your digital marketing campaigns then you are losing money.
Here are some examples of how you can optimize your digital marketing campaigns:
A/B testing allows you to test different versions of your ads and see which one performs better.
Split testing allows you to test different versions of your landing pages and see which one converts better.
Google Analytics allows you to track your website traffic and see where it's coming from. This information can help you optimize your campaigns for better results.
If you are not using these methods to optimize your digital marketing campaigns then you are missing out on a lot of potential leads and sales.
How to start using Google Ads?
To start using Google Ads, you'll need to create a campaign. You can do this by going to the Google Ads homepage and clicking on the "Create your first campaign" button.
On the next page, you'll need to choose what type of campaign you want to create. Google offers several different types of campaigns, each designed for a specific purpose.
Once you've selected a campaign type, you'll need to fill out some basic information about your campaign. This includes things like your budget, your target audience, and your campaign objective.
After you've filled out this information, you can begin creating your ads. Google offers a variety of ad formats, so you'll need to decide which one is right for your campaign.
Once you've created your ads, you can start running your campaign. Google will then begin displaying your ads to users who are likely to be interested in them.
Inbound Marketing vs. Digital Marketing: Which Is It?
In the world of marketing, there is a lot of confusion surrounding the terms digital marketing and inbound marketing. To add to the confusion, there is also online marketing and internet marketing, which are often used interchangeably with digital marketing. So, what's the difference between all of these terms?
Digital marketing refers to all marketing activities that take place online using electronic devices.
This means that both inbound and outbound marketing tactics can be classified as digital marketing.
Inbound marketing is a type of digital marketing that focuses on creating attractive content that will draw people to your product or service. Inbound marketing tactics include SEO, content creation, and social media outreach.
Search engine optimization (SEO) is a subset of inbound marketing that focuses on improving your website's ranking in search engine results pages (SERPs). This is done by optimizing your website's content and structure for search engines, as well as building quality backlinks to your site.
Content creation is another subset of inbound marketing that refers to the creation of high-quality content that is relevant to your target audience. This content can take many forms, such as blog posts, infographics, eBooks, and whitepapers.
What's the future of digital marketing?
Digital marketing is still in its early stages, and it is constantly evolving. The future of digital marketing looks bright, as more and more businesses are beginning to understand the importance of an online presence. Traditional marketing methods are becoming less effective, and media is increasingly being consumed online. As the digital world continues to grow, so will the need for effective digital marketing strategies.
What is marketing automation?
Marketing automation is an approach to marketing that uses technology to automate marketing activities. This can include anything from email marketing to social media marketing to targeted ads. The goal of marketing automation is to make marketing more efficient and effective. Automation is designed to save time by automating repetitive tasks like sending follow-ups or reminder emails in managing digital marketing projects. Digital marketing teams can save a lot of time through automation and spend more time creating strategies, optimizing spending, and writing high-quality content. Time is a very precious resource and marketing automation helps in managing time by leveraging smart technologies that can take work off of your employees.
What Is SEO in Digital Marketing?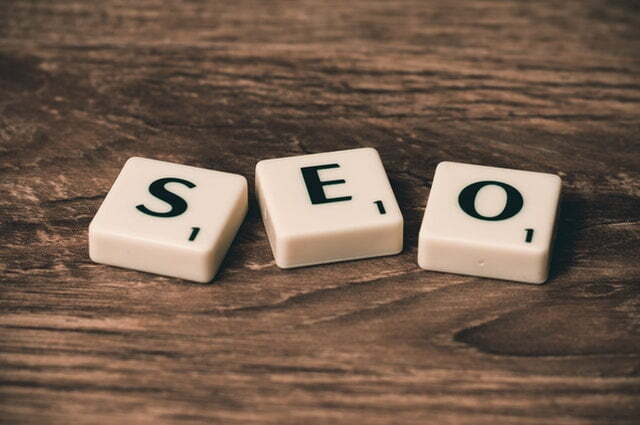 Search engine optimization is the process of optimizing the presentation and organization of a website so that it appears high up on search engine results pages (SERPs). This may involve improving the site's title tags, metadata, content, and images. The goal is to increase web traffic levels and improve the visibility of the site.
SEO is a digital marketing strategy that helps improve the visibility and ranking of a website on search engine results pages (SERPs). By optimizing the content and structure of a website, SEO can help attract more visitors who are looking for what the site has to offer.
There are many different factors that go into SEO, including on-page elements like titles, descriptions, and keywords, as well as off-page factors like backlinks and social media engagement.
SEO is an ever-changing field, and it's important to stay up-to-date on the latest trends and best practices if you want your site to continue ranking high in search results.
What is local search engine optimization (SEO)?
Local search engine optimization (SEO) is the process of optimizing a website so that it performs well in local search results. Local SEO is similar to regular SEO, but there are a few key differences. For example, with local SEO you need to focus on optimizing your website for specific keywords that are related to your business and your location. Additionally, local SEO requires you to create citations and listings on local directories and map services. The most effective way to do local SEO is to create your Google Business Profile for your business which will showcase your business to your customers searching for your products and services on Google maps.
How to optimize your Google business profile?
If you want to optimize your Google Business Profile, there are a few things you can do. First, make sure all your information is up-to-date and accurate. Second, use relevant keywords in your profile so that people can easily find you when they search for those terms. Finally, add photos and videos to your profile to help showcase your business.
How to get started with content marketing?
Content marketing is a process of creating and distributing quality, engaging content to attract and retain an audience. It helps creates leads, drives sales, and expands your brand's reach.
The first step in developing a content marketing strategy is to understand your audience. What are their needs and wants? What are their pain points? Once you have a good understanding of your target audience, you can start developing a plan for creating and distributing content that will resonate with them.
There are a number of different channels you can use to distribute your content, including your website, blog, email, social media, and more. The key is to experiment and find the ones that work best for your business and your audience.
Finally, don't forget to measure your results along the way so you can continue to optimize your content marketing strategy over time.
What is Email Marketing?
Email marketing is the process of sending commercial messages, usually to a group of people, through email. This includes all emails that are sent to potential or current customers, regardless of the purpose. However, the term is usually used to refer to more specific activities, such as sending promotional emails with special offers or discounts, or emails with content that is relevant to the recipient. Email marketing is a key component of any digital marketing strategy and can be very effective in building relationships with customers and driving sales.
How does digital marketing work?
Digital marketing is the practice of using online channels to reach and engage customers. Its success relies on having a well-executed strategy that takes into account the different ways people use the internet.
A digital marketing campaign can take many different forms, but all aim to connect with potential customers through channels like social media, search engines, and email. By using tactics like SEO, content marketing, and pay-per-click advertising, businesses can reach a wider audience and drive more leads.
Digital marketing is an effective way to reach customers, build brand awareness, and create long-term relationships. It's also a great way to complement other marketing efforts, like traditional campaigns. By using a mix of digital and offline tactics, businesses can create a well-rounded marketing strategy that meets their goals.
Who needs digital marketing services?
Digital marketing services can help businesses of all sizes to reach new audiences and potential customers. Traditional marketing methods, such as print advertisements or TV commercials, can be expensive and may not reach as many people as businesses would like. Digital marketing services can help businesses to grow their website traffic and reach more people without breaking the bank. Whether a business needs help with social media, search engine optimization, or email marketing, there are marketing professionals who can provide those services.
How to come up with an effective digital marketing strategy?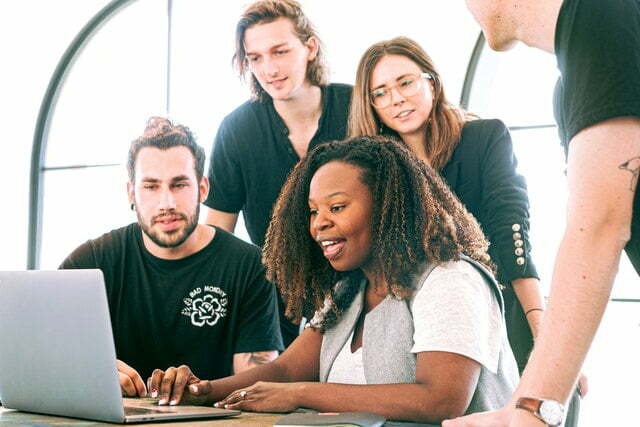 A digital marketing strategy is the plan of action a business takes to market itself online. It covers everything from social media to SEO to email marketing.
The most important part of any digital marketing strategy is setting clear goals. Without goals, you won't be able to measure your success or ROI (return on investment).
Once you have your goals set, you need to decide what tactics you will use to reach them. There are a million different ways to market your business online, so you need to narrow it down to the ones that will work best for you and your budget.
Some common digital marketing tactics include:
SEO (search engine optimization)
Paid search ads
Social media marketing (Facebook, Twitter, Instagram, etc.)
Content marketing (blogging, infographics, eBooks, etc.)
Email marketing
Online PR
The key to a successful digital marketing strategy is to always be testing and measuring your results. You need to constantly be tweaking your tactics and trying new things to see what works best. Only by constantly testing and measuring will you be able to reach your goals effectively and efficiently.
How to run a successful digital marketing campaign?
There's no one-size-fits-all answer to this question, as the success of a digital marketing campaign depends on a number of factors. However, there are some general tips that can help make your campaign a success.
First, make sure you have a clear understanding of your goals and target audience. What are you trying to achieve with your campaign? Who do you want to reach? Once you know the answers to these questions, you can develop a strategy that will help you achieve your goals.
Next, create compelling content that speaks to your target audience and provides value. This content should be distributed across various channels, such as social media, email, and your website.
Finally, track your results and analyze the data to see what's working and what isn't. Make adjustments to your campaign based on what you learn, and continue to monitor its performance over time. By following these tips, you can run a successful digital marketing campaign that helps you achieve your desired results.
What Does a Digital Marketing Agency Do?
A digital marketing agency is a type of marketing agency that specializes in digital marketing. As with any other marketing agency, their goal is to help their clients promote and sell their products or services. However, they do this using digital channels such as search engines, social media, and email.
Some of the tactics they may use include search engine optimization (SEO), social media marketing (SMM), and content marketing. Inbound marketing is also a popular tactic used by digital marketing agencies. This involves creating helpful and informative content that draws people to your website or product. Once there, they are more likely to make a purchase.
Overall, a digital marketing agency can be a valuable asset for any business that wants to succeed in the online world.
How to Find the Best Digital Marketing Services For You?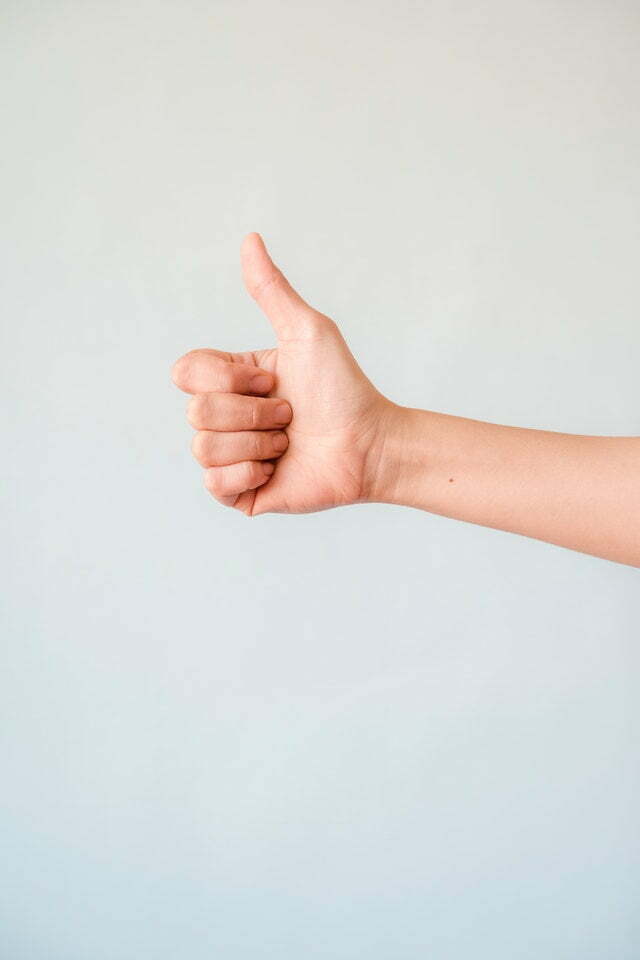 There are many digital marketing services out there and it can be tough to know which one is right for you. Here are some things to consider when choosing a digital marketing service:
What kind of marketing do you need? There are many different types of digital marketing, from SEO to social media marketing. Consider what kind of optimization or marketing services you need before looking for an agency.
What is your budget? Digital marketing agencies can range in price, so it's important to find one that fits your budget.
What are your goals? Make sure the agency you choose has experience with the kind of goals you're looking to achieve. Whether you want more website traffic or more social media followers, find an agency that specializes in that area.
By taking these factors into consideration, you can narrow down your choices and find the best digital marketing agency for your needs.